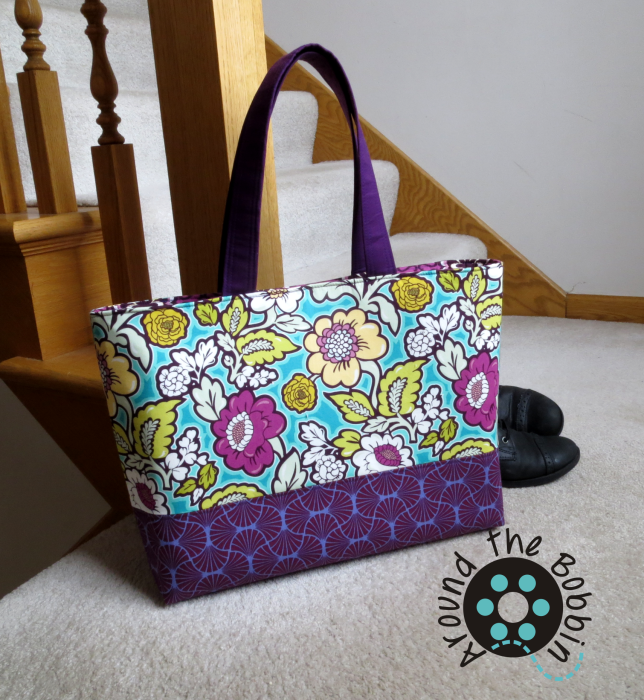 Just a quick note to let you know that the Essential Tote Pattern is now available.  This pattern is designed with beginners in mind (and anyone who wants a quick no-fuss sewing experience).
Boxed bottom construction
Pockets that sew into the interior seams
Magnetic snap closure
Easy handles
Not very many pieces
Interfacing that is easy to sew
Those features, combined with detailed instructions and diagrams, should make this tote very accessible  to a less experienced sewer.
Until March 23, 2015, you can get the Essential Tote free!  Just enter your email on the  right sidebar under the "sign up" heading (you will get a link by email one day after signing up).  Once a month I send out a new discount, some sewing news and other free fun things that I think up when I'm out walking the  dog!
I had just a few testers this go-around, and I would like to share their totes with you.
First up is Pat's tote, with a delicate leaf print over the stripes and beautifully sewn!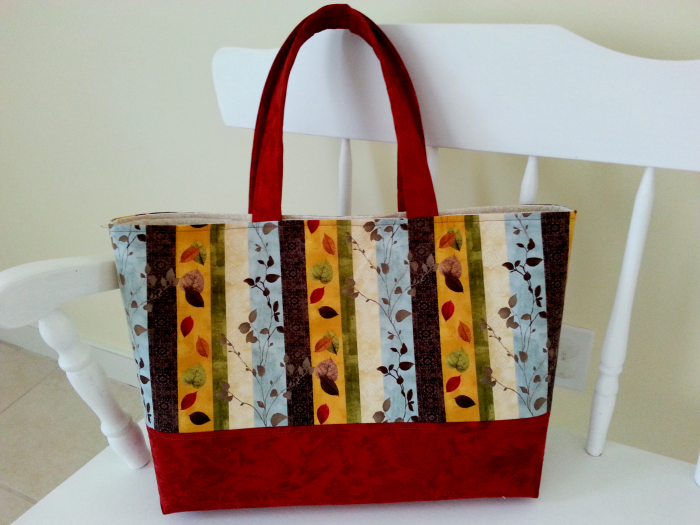 Pat sent back a wonderful picture of the tote interior I'd like to share with you as well.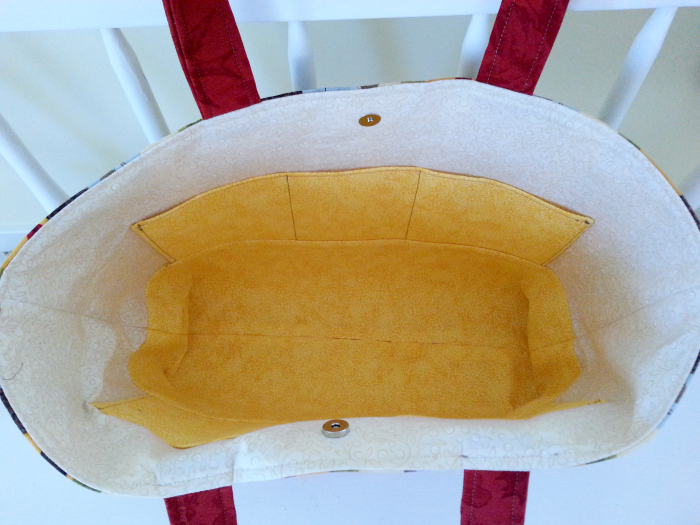 Jessica made her bag with bright confetti and geometric prints!  So bright and cheerful.  Good work Jessica!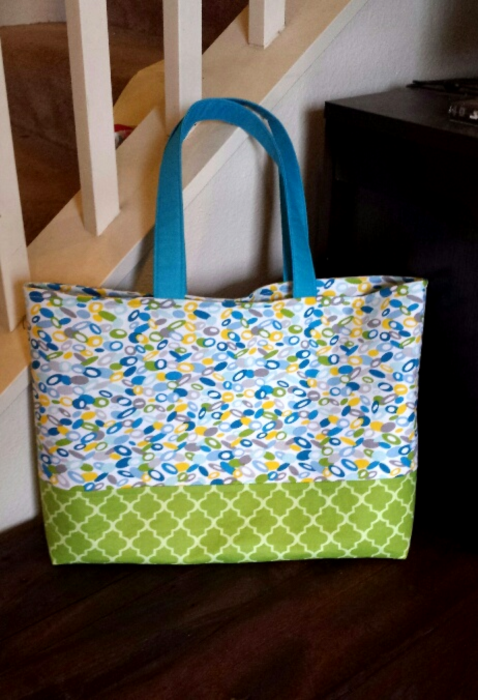 I love Stacey's tote, with a beautiful paisley floral combined with the stripe. Stacey has a wonderful taste in combining fabrics, and I love seeing what she is working on over at her blog, From a Box.  Go check it out.  You won't be disappointed!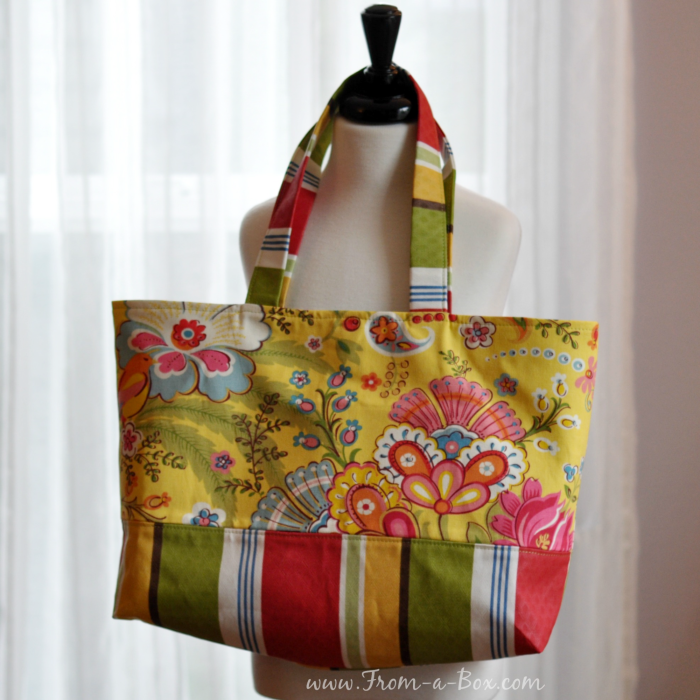 Dee made her tote in an adorable sewing-themed print and embellished it with a touch of ric-rac.  Love it!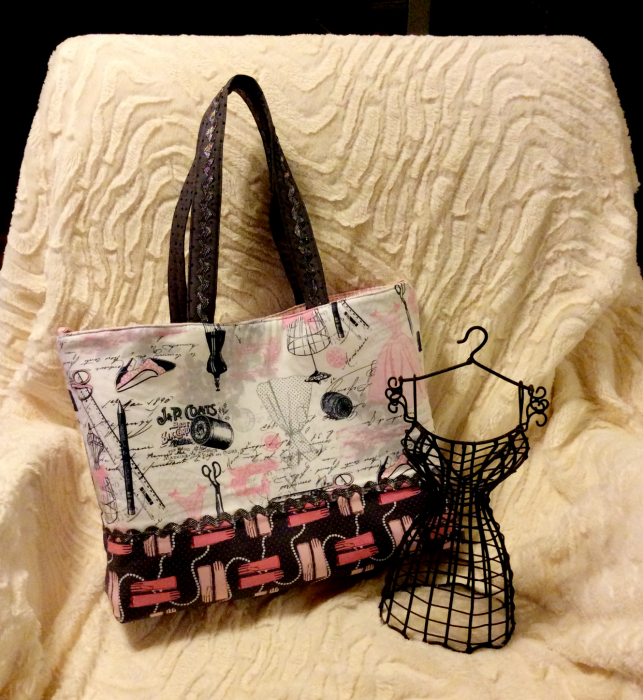 One of my favorite parts is seeing what the testers come up with.  They did an awesome job and am so thankful for them!
Until next time,