As October slips into November this weekend, we are suddenly into holiday season, from Halloween to Thanksgiving to Christmas.  So often, we find ourselves bringing a bottle of wine to a get-together.  So, I wanted to get this tutorial finished for the Wine Tote.  Maybe you'd like to give a bottle of wine as a gift and you'd like to add a personal touch.
I originally sewed a wine tote that was 3-1/2″ wide.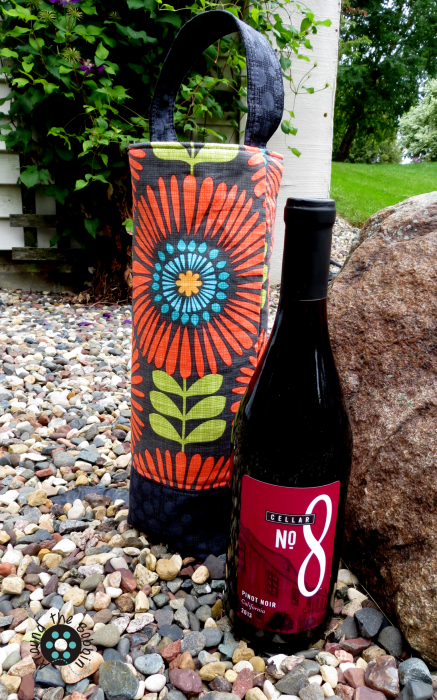 I thought there might be times when a wider bag would be handy, for either a larger bottle of wine or to make room for some pretty tissue paper, so I made a 4″ wide version.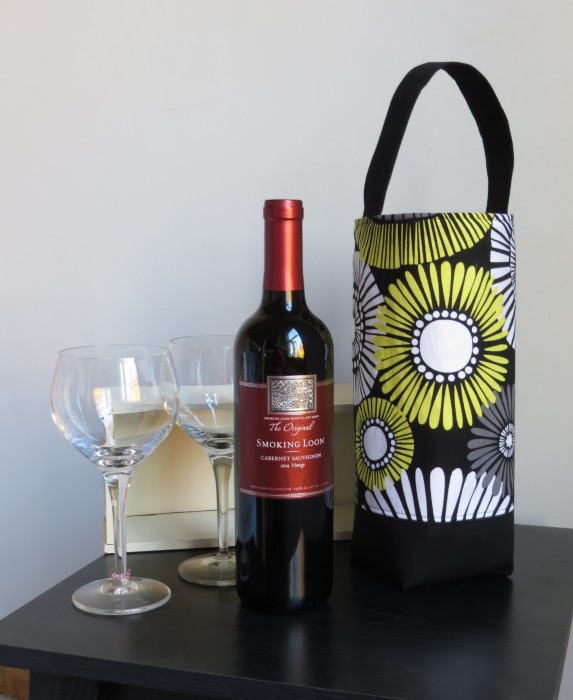 I liked them both!  So, I included measurements for both sizes in the tutorial.
So this is my little holiday gift to you.  Click here to download the Wine Tote Tutorial.
Enjoy!