Hey all you Twister fans–and soon to be Twister fans!
I have a new twister pattern out, a holiday table runner just in time  to get planning for a Christmas in July sewing party!
There is a little bit of family history with these gnomes.  In the Norwegian tradition, the gnome, or Nisse, is a little mischievous character.  We have Nisse Christmas decorations that we put on our tree each year –I've had them since I was little.  At Luther College where I went to college, a local lady painted and sold Nisse from her house just down the road.  Ours has been in our front window ever since!
Maybe you have your own story about these cute little gnomes?  Or time to make  a fun tradition!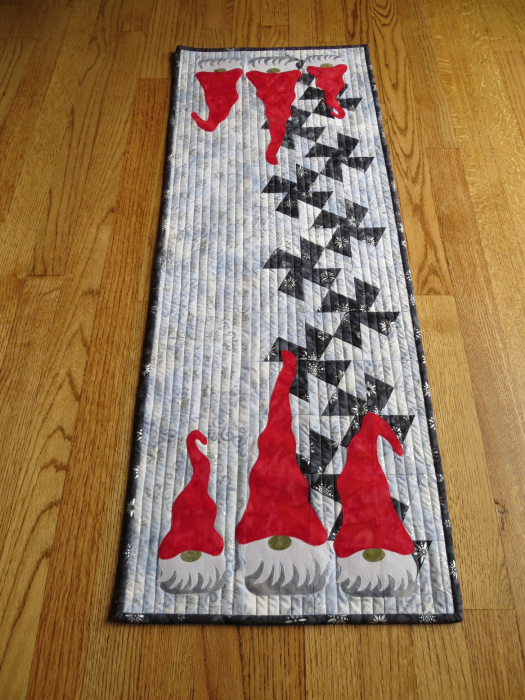 Thanks to Joyce and Jenniffer for doing a fantastic job of testing the pattern.  They both made such adorable table runners to show you!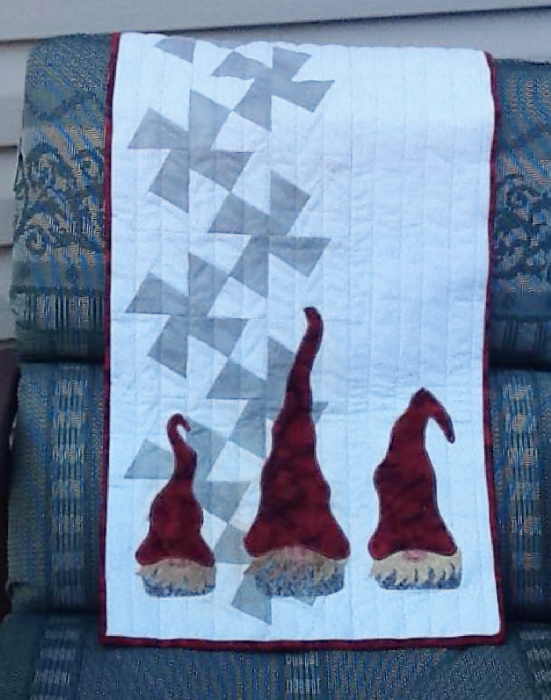 You'll notice that Jenniffer made hers out of wool for a bit of added texture.  So cute!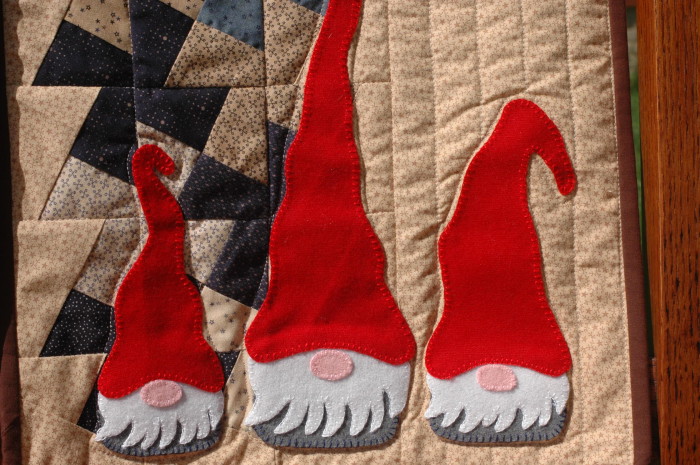 The pattern is now available as a downloadable PDF and paper copy.  Also included in the pattern are small versions of the templates to use to applique' the gnomes onto a kitchen towel, placemats or other coordinating items for your house.
Use the discount code GNOMESPAPER or GNOMESPDF to get 25% off either the downloadable or paper pattern [coupon valid June  2016; expired].
The pattern uses the lil' twister tool, which is available at most quilt shops or directly from Twister Sisters.
Enjoy!
Lisa