Ready for the next tote?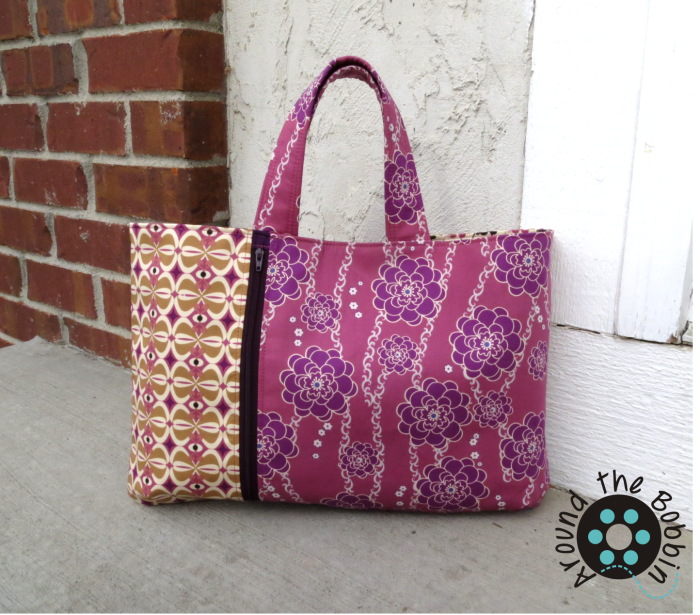 This one has a softer, more feminine feel to it because of the gentle curves.  And, yes, I suppose the soft florals in this Art Gallery print add to it too! This tote has a short handle and  dart construction. It was a breeze to sew up – I designed it in the morning and sewed it in the afternoon.  If only pattern writing were that fast!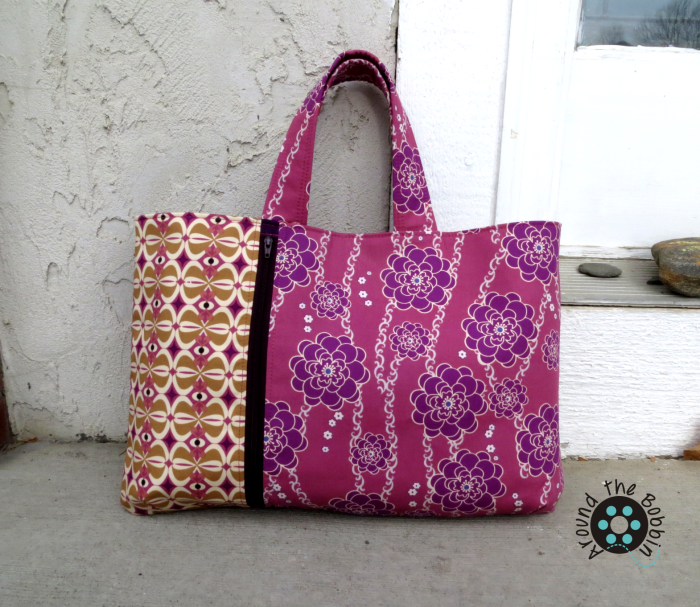 I love the idea of using a zipper as a decorative feature as well as a functional one.   The zipper opens up to a pocket on the left, which is great for a phone and keys or whatever you want to keep handy!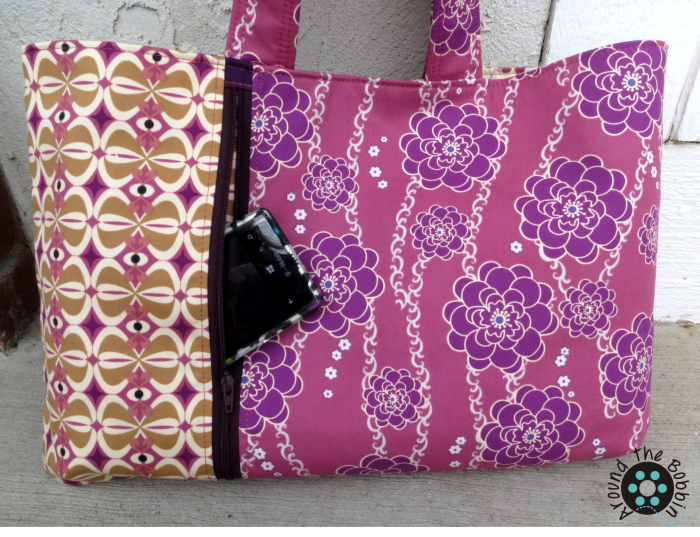 The inside is spacious with a pocket that extends the  width of the bag, subdivided into several little pockets for pens and other items you want to keep from floating around your bag.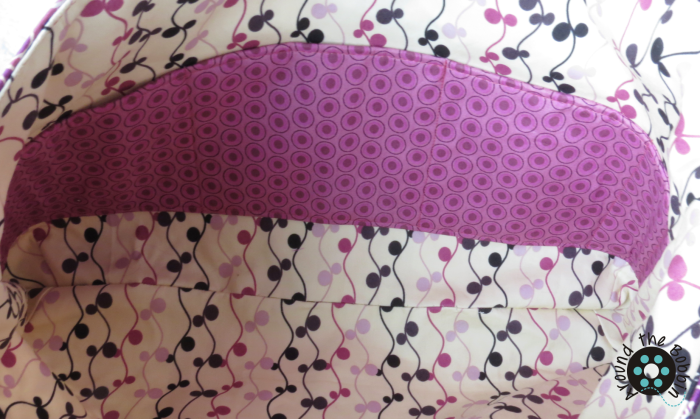 I'm so excited to share my new labels too!  I had these printed on Spoonflower.  I had swatches made up on several kinds of fabric –canvas, knit and faux suede.  This one is a canvas fabric.
I fused on some  double sided adhesive (heat n bond lite) and  ironed it onto the bag lining.  Then, I did  a quick blanket stitch around the perimeter of the label (don't look too closely at THAT). I really didn't know what to expect when I ordered these, but I am so pleased with how bright and clear the  logo looks.  Way to go Spoonflower!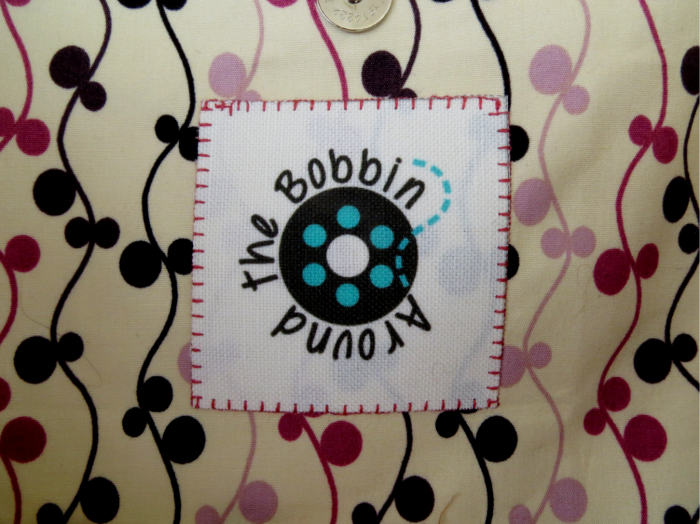 I hope you like Tote #7!  I'm going to take a short tote break to work in a more focused way on my next pattern.  Then I'll be back to share the tote I made for a tote swap!
Until then,