I am just loving this project.  It really is playtime, not having to worry about whether a tote will make a good pattern, but just a chance to play with fabric.  I have some exciting bags to share with you this month, including a bag for a tote swap I'm participating in on facebook!  What fun!! I also have some more Silhouette-created totes to share with you.
Incidentally, just because I cut out a design with the Silhouette doesn't mean that's the only way to create these designs.  Many of the  designs can be traced and cut out by hand without any special equipment.  If you see something you'd  like to make here but don't have an electronic cutter, let me know if you'd  like to learn more about making these by hand.
So, let's finish up Tote #6!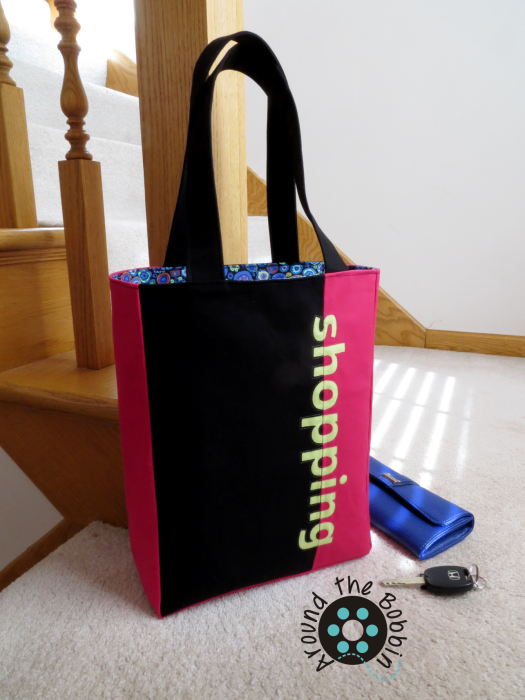 I couldn't leave this bag unfinished. It kept calling my name, and so this morning I sewed up the inside and finished the bag.  It really makes me want to do more with the Silhouette with word-art and customizing with names. It is so much fun to see how it turns out!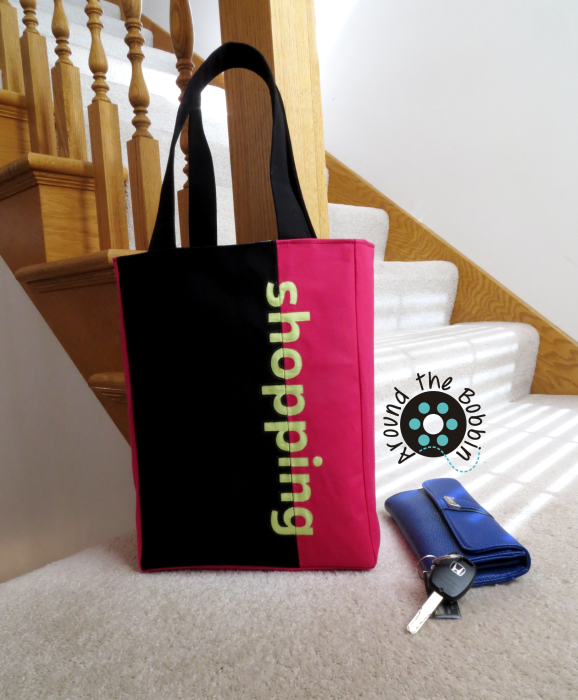 You can see the Kaffe Fasset interior.  I dug through my "stash" and had some leftover of this bright, fun print.  It picks up just a touch of the fuchsia and has a black background so it really fit the color scheme of the bag.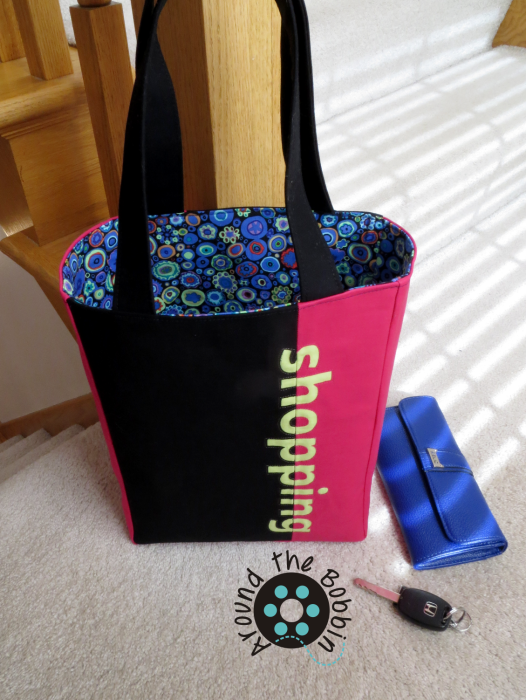 As a shopping tote, I thought pockets might get in the way so this is a very basic interior, but nice and roomy!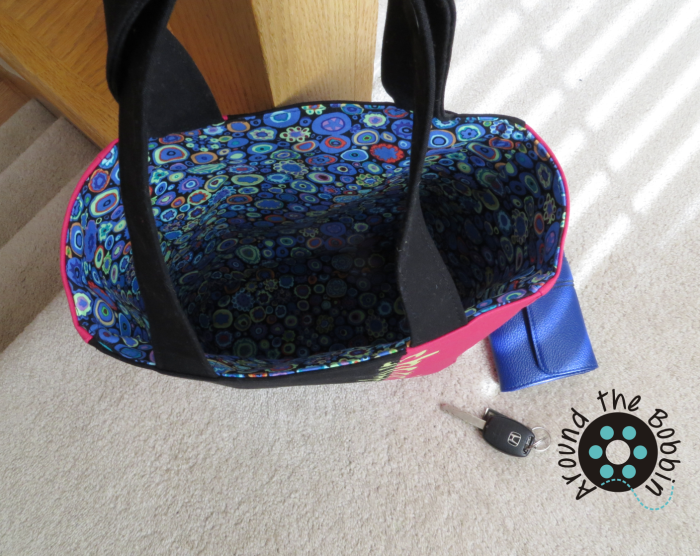 Until next time . . .