Happy New Year!
I'm super excited to share with you that I will be a guest on American Patchwork & Quilting Radio, hosted by Pat Sloan.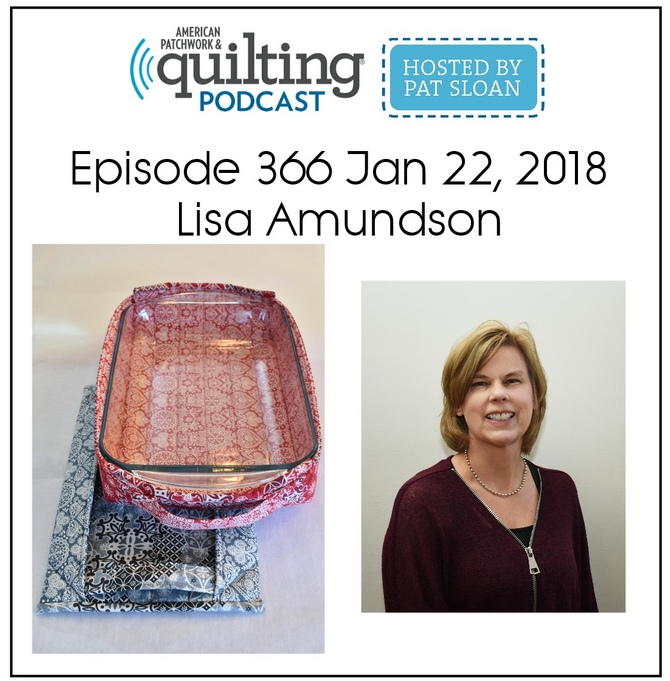 I will be the second guest on the show this coming Monday, January 22, 2018.
Show Time is Monday at 4pm Eastern, 3 pm Central, 2 pm Mountain, 1 pm Pacific Time
You can listen to the show live by clicking HERE.
Many of you are no-doubt familiar with Pat's work and awesome podcast.  Pat is a well-known quilt designer, book author, podcast host and fabric designer.  If you haven't listened to her podcast, you need to check it out!  Did you know she is in her 8th year of doing this, with  365+ podcasts, featuring so many amazing designers and artists.  If you haven't jumped on the podcast wagon, now is the time to do so.  You can read more about her work and access the podcasts by clicking here.
Have a fabulous weekend and . . .