We spent the weekend in the Wisconsin woods last weekend, and I brought along my sewing machine.  It was time for another tote!  I had a relaxing morning putting together this tote.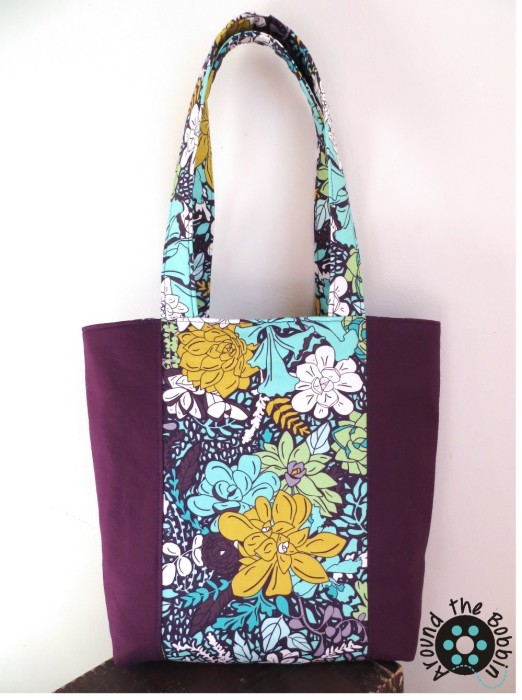 We all have go-to features we like in our bags.  I discovered awhile ago that I often end up adding a second fabric along the lower edge of my bags as a way to add interest to the tote.  If I look back, I see that I do this more often than I realized!  I like this about my bags, but this time I thought I'd change it up.  I cut out long vertical strips for this bag.
I also wanted to play around  with sewing the main bag as one piece.  As you can see below, there is no "bottom seam" on this one. I sewed together long strips and added the handles to the top and bottom.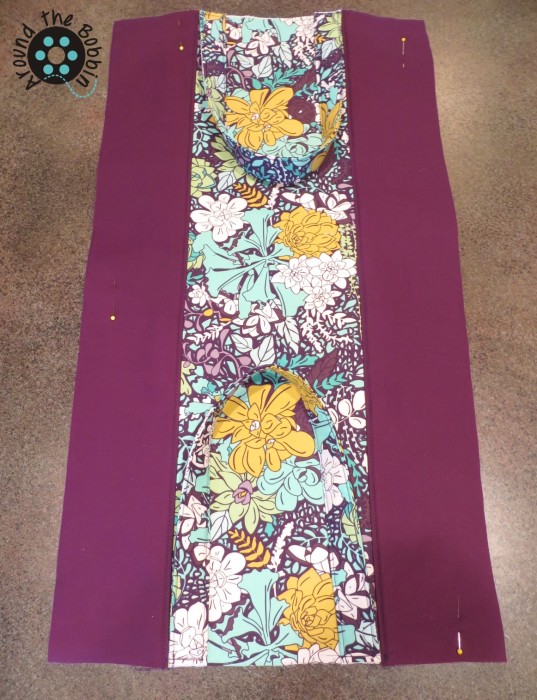 I made the interior out of one piece, then added pockets.  After boxing the bottom seams, here's the finished look!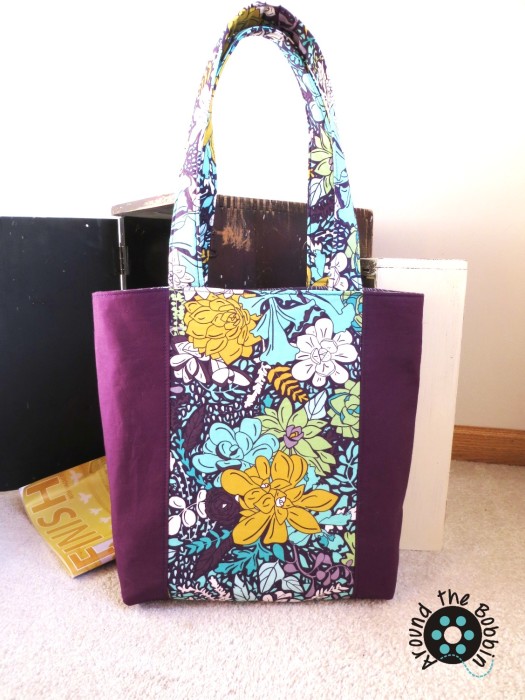 I'd like  to try adding zippers along the sides of the center panel.  Wouldn't that be a fun feature?  Hmmm, maybe next time!